Not everyone is ready to spend $ 700 on a cool smartphone, moreover, today it is not necessary. You can get a high-quality budget smartphone for less than $ 300
Best budget smartphones
We are conducted tests and compiled a list of the seven best budget smartphones to $ 250.
Best overall:  ZTE Axon 7 Mini
Price: from $ 237
The smartphone combines excellent equipment and affordable price. The ZTE Axon 7 Mini, following the Axon 7 is an excellent device with a 5.2-inch display (1920 x 1080 pixels), a Snapdragon 617 processor with a clock speed of 1.5 GHz and 3 GB of RAM.
The high-definition speaker offers superb sound quality. In addition to this, the manufacturer made a sleek and slim aluminum case that looks great. Ergonomic frame, ease of use and easily accessible fingerprint sensor. Inside – 32 GB of memory, a microSD slot for cards up to 128 GB and support for LTE network.
The 16-megapixel camera has a maximum video resolution of 1080p along with the ability to adjust the brightness and tools for filming. The battery provides up to 15 hours of talk time, plus support for Qualcomm Quick Charge 2.0, which provides 50 percent charging in just 30 minutes. For premium hardware and an affordable price, the Axon 7 Mini easily gets first place.
Following the leader: Honor 5X
Price: from $ 170
Honor 5X is a shot of the parent company Huawei, which became the main competitor in the smartphone market. The 5X is one of the best budget phones that you can buy.
The 5.5-inch device is made of aluminum alloy with a matte metal back panel with a fingerprint scanner. The scanner allows you to program fingerprints of different fingers to run various applications. Smartphone with two SIM-cards has slots for microSD, microSIM and nanoSIM, allowing you to expand storage space to 128 GB, the amount of internal memory – 16 GB. Inside is a 64-bit processor Octa-Core Qualcomm and Android 5.1, which makes it fast enough to run all mobile games.
Best value for money: Motorola Moto G
Price: from $ 179
Motorola Moto G is the best smartphone you can get for $ 200. Unlike other phones on this list, it does not stand out in any particular category, but works better in all directions than others. This is a well-balanced device for ordinary users.
The smartphone is equipped with a 1.5-GHz Snapdragon 61 processor with a battery that provides operation throughout the day. In critical situations, you can charge your phone for 6 hours in just 15 minutes, thanks to TurboPower charging. It comes with 16 or 32 GB of disk space, which is increased due to the presence of a microSD slot.
The second in terms of price / quality: Samsung Galaxy J7 Prime
Price: from $ 235
The Samsung Galaxy J7 Prime offers much more features than it costs. The smartphone has an internal storage capacity of 32 GB and 3 GB of RAM and runs on a Cortex-A53 processor with an Exynos 7870 Octa-Core processor with a clock frequency of 1.6 GHz. It runs under the operating system Android 6.0.1 Marshmallow.
In addition to the impressive equipment, the phone has a 13-megapixel camera with a f / 1.9 aperture. The front camera is 8 megapixel. The phone has an attractive white and gold metal case with a quality IPS screen of Full HD 1080 x 1920 pixels.
Best Camera: Huawei Honor 6X
Price: from $ 250
The next-generation budget phone from Huawei is equipped with an impressive camera that far exceeds its budget price. The 12-megapixel main camera on the Huawei Honor 6X allows you to make bright HD photos in both daylight and low light conditions, and ultra-fast focusing time of 0.3 seconds ensures capture right away. The camera has a wide range of aperture, which allows you to get a full depth of field, and a wide range gives a blurry background that allows you to expand your creative potential. The quality of the images is further enhanced by the DTI pixel isolation technology.
The phone also has an attractive ergonomic appearance, thanks to a slim 8.2 mm body made from matte material, as well as curved 2.5D glass with excellent texture. The smartphone runs on an octane processor (16 nm) and has 3 GB of RAM, and the third-generation fingerprint scanner provides a flexible touch technology that can unlock the phone in 0.3 seconds.
Best battery life: BLU VIVO 5
Price: from $ 170
If you belong to those people who often forget to charge the phone or if you just talk a lot on the phone, watch the video – BLU VIVO 5 is perfect for you. The lithium-ion battery is quite powerful, even for phones that cost three times as much, and professional reviews show that the battery runs for more than six hours when playing HD video at maximum brightness.
This device, similar in appearance to the iPhone , includes a Snapdragon 617 processor with a clock speed of 1.5 GHz, 2 GB of RAM, 32 GB of expandable storage, a 13-megapixel rear camera and a 5.5-inch HD display.
Best Design: ASUS ZenFone 3 Laser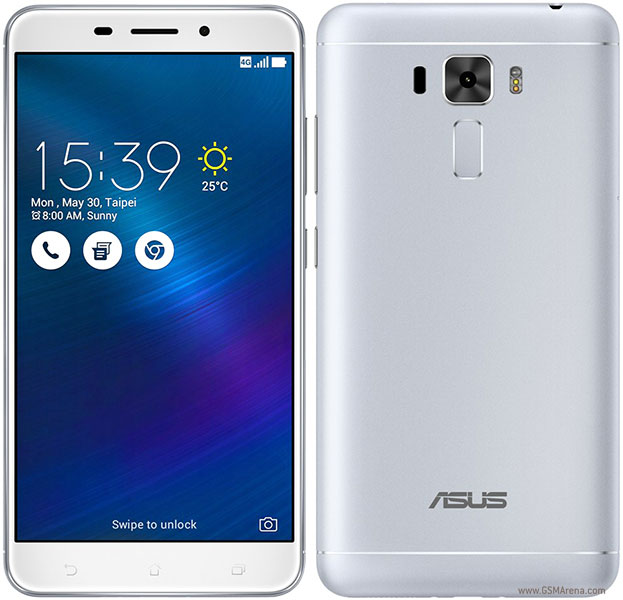 Price: from $ 200
This budget offer from ASUS combines excellent quality, high-resolution sound and a serious camera. Laser in the title says that the smartphone has a built-in laser focusing technology that can automatically focus in 0.03 seconds and allows you to take pictures of good sharpness even at a great distance. Plus, a 13-megapixel camera with a f / 2.0 aperture and stabilization of the electronic image.
You can view your pictures in full HD resolution thanks to a 5.5-inch display made from edged glass. Ultra-thin 2.5-millimeter frame indicates an excellent screen-to-case ratio. The metal case is made using ultra-fine sandblasting, and the bright screen displays well even on sunny days.
The phone has a 64-bit Qualcomm Snapdragon 430 processor, which easily copes with the most demanding applications. Other features include a powerful battery, an intuitive fingerprint sensor and a breathtaking sound.